In March, Kredinor and Mohdi Finance announced plans to merge, and that the new company will be named Kredinor. At the end of April, we received the green light from the competition authorities. The parties plan to finalise the merger in the third quarter of this year. The new company will be one of Norway's largest debt collection companies.
Kredinor AS will have the following group management:
Klaus-Anders Nysteen, CEO
Rolf Eek-Johansen, Deputy CEO, Chief Investment Officer (CIO)
Lisa S. Legallais-Hansen, Chief Operating Officer (COO)
Abbe Fransson, Chief Commercial Officer (CCO)
Børre Sig. Bratsberg, Chief Legal Officer (CLO)
Anna Malin Gustavi, EVP Transformation and Sustainability
Barbro Hagen, EVP Technology and Digitalisation
Jakob Bronebakk, Chief Finance Officer (CFO)
Charlotte Surén, EVP Strategy and Communication
Karianne Dovland, EVP Human Resources (HR)
Well-respected figure
One of the most important tasks for the new management team will be to orientate the organisation towards the customers and create a customer-centric experience. Lisa S. Legallais-Hansen, a well-respected figure in the industry, has been brought in to lead this effort.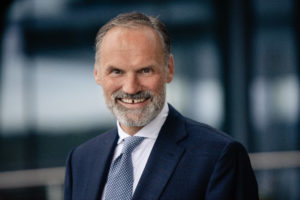 "I am extremely pleased to have assembled such a competent and future-proof management team. Together we will guide Kredinor into a new era, in which the best interests of the customer will underpin absolutely everything we do. The debt collection industry has a responsibility to help people who are experiencing financial problems. To lead the effort to create a good customer experience and ensure efficient operations, I am delighted to announce that Lisa S. Legallais-Hansen will be joining Kredinor," says company CEO Klaus-Anders Nysteen.
Lisa Stéphanie Legallais-Hansen has a BSc in Economics and Business Administration from the Norwegian School of Economics and Business Administration (NHH) and an MSc in Development Studies from the London School of Economics (LSE). She joins Kredinor from an equivalent position with one of our competitors, where she has served in a number of leading roles since 2015. She has also previously been employed at PA Consulting and Storebrand. As Chief Operating Officer, Lagallais-Hansen will lead by far the largest area within Kredinor, which will become one of Norway's largest debt collection companies after its merger with Modhi.
"Having the opportunity to work with such a talented team to deliver the best customer experience in the industry makes me feel quite humble. Kredinor is clearly saying that the customer is the most important factor, and I am looking forward to embarking on the task of shaping the company of the future. We aim to build on the strong debt collection expertise that the company possesses and go even further in following up each individual, providing good customer service, advice on personal financial management, modern technology and innovative solutions," says Lise S. Legallais-Hansen.
The group management team reflects the company's new strategy and goal of taking a more socially responsible position in Norwegian business life in the coming years. This will be achieved through sustainability, good customer follow-up, innovative technology and cutting-edge digital solutions. Modhi has considerable experience with portfolio purchases, while Kredinor specialises in third-party debt collection.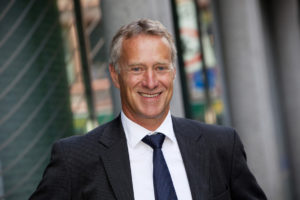 Modhi's CEO Rolf Eek-Johansen emphasises that the new group structure preserves the best from both companies. He will become Deputy CEO and Chief Investment Officer in the new Kredinor AS.
Kredinor Foundation
Kredinor AS will be jointly and equally owned by the Kredinor Foundation (Kredinorstiftelsen) and SpareBank 1 Gruppen. Both owners will jointly contribute funds to the company to ensure planned growth in accordance with market developments and customer needs.
"As co-owner, the Kredinor Foundation will manage the assets that have been generated by Kredinor over 117 years and contribute to the transformation the company is about to undergo. Returns on investment may be allocated to socially beneficial causes, such as teaching young people how to properly manage their money. In addition, some of the dividends received from Kredinor AS can be paid as customer dividends," says Klaus-Anders Nysteen.